For many of us, our workplace isour home from home, so it's important that it is clean, safe and inviting. After all, in commercial environments, first impressions count. We believe that every business has a responsibility to protect the health and wellbeing of their staff and customers. Oh, and did you know that a clean and happy workspace has been proven to increase productivity? Commercial environments are busy places, meaning that they are notorious hotspots for the build up of bio-pollutants and chemicals,which can be the major cause of asthma, eczema, allergies as well as 'sick building syndrome'.This, in turn, can have a significant impact on productivity and morale.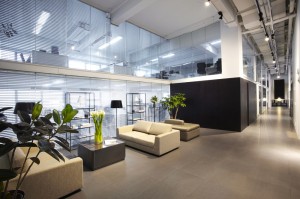 Here at Green Clean Carpet Cleaning, we don't cut corners when it comes to ensuring that your commercial space is healthy, inviting and clean – far from it.  We offer a hassle-free, chemical free service that has been designed to improve the quality and overall cleanliness of your working environment. Using a range of high performance green, dry products and equipment, our advanced, energy efficient, deep cleaning and purifying equipment will leave your carpets clean, safe and ready to use within only 1 hour. There really is no need for harmful chemicals or excessive quantities of water.
More about our commercial carpet cleaning service
All of our professional, skilled technicians are highly skilled when it comes to meeting and exceeding the requirements of your commercial environment.
Before commencing work, we listen carefully to your needs to ensure that we fully understand the scope of the work involved.
We will start by preliminary vacuuming your space
We will them apply an oxygen powered booster – this will break up dirt and remove stubborn carpet stains and unpleasant smells.
Our bio-degradable products will then encapsulate both dirt and moisture
Finally, the HEPA filters will ensure that 99.97% of the dirt, harmful bacteria and pollutant lingering in your carpets are removed.
If you have any questions about our green commercial carpet cleaning service, please do not hesitate to get in touch today or book an appointment online. Our friendly team are always on hand to answer any questions that you may have!