Green Clean Carpet Cleaning
Here at Green Clean Carpet Cleaning, we champion a forward thinking approach to effective green cleaning which is safe, reliable and most importantly – toxic free!
After all, whether you're at home or at work, we believe that everyone has the basic right to work and play in a non-toxic environment, right?
With this firmly placed at the core of everything we do, our aim is to employ the highest standard of green cleaning methods and technology in order to enhance your home or workspace, whilst optimising safety, cleanliness and the reduction of health related conditions caused by harmful toxins.
We understand the importance of ensuring that your carpets at home and work are nothing less than sparkling clean. After all, whether your little ones are rolling around, or you're hosting an important boardroom meeting, it's vital that your home or working environment is safe, happy, and clean. Oh, and did we mention that if you choose to invest in our innovative green cleaning service, you'll also be reducing your carbon footprint at the same time?
We utilise the very latest non-toxic products and equipment to provide a cost effective dry cleaning service that uses oxygen, a natural purifier, in order to deliver an effective, high performance carpet odour and stain removal-cleaning solution.
Bringing together bio-degradable cleansers and advanced deep cleaning and purifying equipment, we are experts when it comes to reaching the bottom of your carpet fibres, allowing us to successfully remove hazardous bio-pollutants. Safe for both children and pets, your carpets will be revitalised in as little as 1 hour and ready to use again.
A world of green cleaning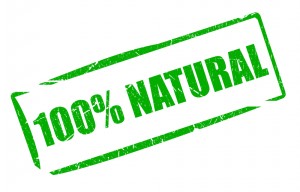 We are proud to utilise products that are 100% natural. It is this approach that sets us apart and positions us as leaders in our field – we're proud of this.Our unique, non-toxic green carpet cleaning service will instantly open your eyes to the benefits of using oxygen as a natural purifier. It is not only a highly effective carpet stain and odour remover, cleaning processes powered by oxygen instantly eliminate the need for harmful and hazardous chemicals, and excessive amounts of water. We believe in championing cleaning processes that will not only benefit the spaces you spend the most time in but also benefit the environment – after all, it's important that everyone plays their role in reducing their carbon footprint. To achieve this vision, we only use 100% bio-degradable products made from plant-based ingredients in order to eradicate both dirt and moisture – ultimately taking you one step closer to achieving a happy and sustainable working and home environment. We are 100% committed to achieving this vision, andoptimise efficiency by using less than 5% of the water needed by other steam cleaners.
Safe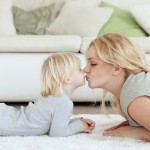 Here at Green Clean Carpet Cleaning, your safety is always of the upmost importance to us. With this in mind, our highly effective dry safe carpet cleaning process steps away from harsh chemicals in order to provide a chemical free service that aims to ensure that your favourite little people and pets are completely safe. This is particularly important due to the fact that the build up of chemical residues and bio-pollutants have been proven to be one of the major causes of a wide range of conditions including eczema, sick building syndrome, and asthma! With this in mind, our vacuum cleaners come complete with a triple filtration system, which incorporates powerful HEPA filters in a bid to successfully remove damaging bio-pollutants such as hazardous mites and harmful bacteria. The quick drying nature of our green cleaning carpet process also means that mould and mildew growth after cleaning will be prevented.
Dry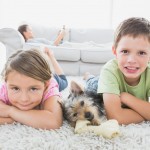 We champion green cleaning processes that benefit the environment without compromising on the quality or effectiveness of our cleaning processes. With this in mind, we are proud to offer a unique dry carpet cleaning process, which utilises the very latest technology in a bid to minimise the wasteful and potential damaging use of water on your surfaces. Our high performance, highly effective oxygen powered cleaner uses less than 5% of the water used by steam cleaners, whilst successfully trapping both dirt and moisture. And because we understand that busy family and working life stops for no one, our unique green carpet cleaning service will allow you to use your carpets again within 1 hour of them being cleaned. The quick drying nature of our green cleaning carpet process also means that mould and mildew growth after cleaning will be prevented.
Effective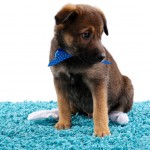 Green cleaning doesn't mean that you need to compromise on quality – far from it. Our natural and chemical free green carpet cleaning process will ensure that your surfaces are left sparkling clean, time after time. We're experts when it comes to encapsulating dirt and stubborn stains, using the very latest oxygen powered cleaning solutions. We're confident in the performance ability of the tools and equipment we use, allowing us to provide an exceptional cleaning service that will open your eyes to the many benefits that come hand in hand with a green way of thinking. And, believe us, it certainly pays to think green! Rather than just cleaning the surface and crushing the carpet fibres, our forward thinking cleaning machines are capable of penetrating deep into the base of the fibres in your carpets using a counter rotating brush. This works by lifting away dirt from the base of the carpet, leaving it cleaner, fresher and revitalised. Oh and it that wasn't enough, our powerful HEPA filters will then ensure that 99.97% of dirt and bio-pollutants are successfully removed.